Why you should hire a Shopify development agency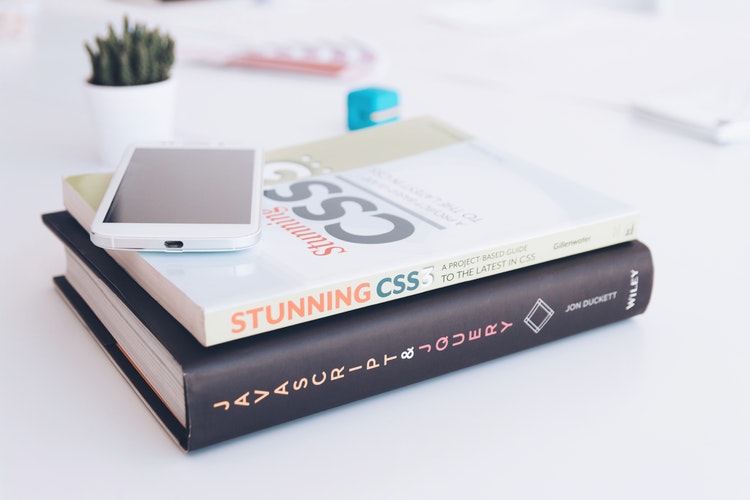 Running a store or an internet store isn't without its problems and set-backs. It's essentially a protracted process of crossing off everything on your to-do list and then some. You can't be the store's accountant, marketing, IT support specialist, graphics designer, or customer sales representative all at the same time if you're the owner. Sure, you're capable of completing the task. It'll be exceedingly difficult for you to manage and, if you had to play all of these roles at the same time every day, would you be successful? It's really unlikely.
Consider the additional load it will impose on you. If you own the store, you have a lot of other things to worry about, such as dealing with your suppliers, managing your supply chain, managing procurement, dealing with your staff, focusing on business upscaling, and so on. Do you know why user experience design is important for SEO? There's a slight chance you do. As a result, to cut a long tale short, you require assistance.
The Why of It All:
Hiring a Shopify developer is your best bet to achieving all of your eCommerce objectives, and they will listen to your needs and offer answers to many of your problems, relieving you of some of the pressures. You must consider the long-term viability of your company. Creating an internet store is a difficult task. Many internet stores, as well as enterprises in general, fail within the first year of operation. It's because they undervalue the value of long-term planning.
If you expect your store or business to become a million-dollar operation within a year of opening, you're in for a rude awakening. It simply does not happen. You must start preparing from the beginning if you want to build up and survive past the first year and grow into a well-established company. You'll need a business plan that's free of mistakes and miscalculations. It needs to be sturdy.
Before you go into execution mode, make operational plans to figure out what tasks need to be completed and how best to accomplish them. Make quarterly, semi-annual, or annual goals and plans, and be sure to provide room for pivoting. This is when the expertise of a Shopify specialist comes in handy. Once you've completed all of your preparations, you'll need to discover a shopify specialist with real-world experience. It's a big step to entrust someone with helping you put your plans into reality. As a result, you must seek out someone who has done it before and done it effectively.
4 Benefits of Hiring a Shopify Developer
Effectiveness
Delegating jobs to others is the greatest approach to ensure that all of your work is accomplished in the least period of time feasible without sacrificing quality. You don't have to accomplish everything by yourself, as I mentioned at the beginning of this essay. Not only will you get things done faster, but you'll also ensure that outstanding work is done by breaking up your responsibilities and spreading them among the best personnel, according to their skill.
Here's where a Shopify pro can help. Their knowledge and experience enable them to keep their promises. There will be no compromises, and your task will be completed to the highest standard. The importance of site design, for example, cannot be underestimated, and in order to accomplish a decent job in a short amount of time, it is best to delegate and divide the responsibility among a few skilled persons.
A Much Higher Chance of Success
When you employ a Shopify consultant, specialist or company, you can count on them to put their best foot forward and provide work that lives up to their reputation. Their work is outstanding. They will come up with something that will both surprise and pleasure you after taking into account all of your requests. They will think outside the box in order to provide you with results that will not only make you happy, but will also improve the quality of your online store. All of this occurs as a result of their commitment to provide high-quality service to their clients. They will always come through and provide you with amazing work, whether you want your online store modified or some digital marketing and SEO work done for it.
Professional Advice
There will be many times when you feel stuck at a particular stage of your business. You'll know what to do some of the time and mostly you wouldn't. It's understandable because you can't possibly know everything about everything all of the time. At moments like these, Shopify professionals will be your most valuable asset. They'll make certain that you understand the issue at hand, and they'll do all they can to ensure that those issues are not just fixed, but that you know exactly what to do if something similar occurs again. Their knowledge is priceless. As a result, the fact that they are available to you 24 hours a day, seven days a week should be a big relief to you. Their ongoing assistance and coordination are a big benefit to you.
This will allow you to continuously upgrade your Shopify services without experiencing any major issues, allowing you to strengthen and grow your business without interruption. Having a Shopify specialist or development company on standby for you is a great asset, as it will provide you with all of the assistance you require to get up and running quickly.
Better Customer Service
It is critical in every B2C firm to meet the expectations and wants of your clients. Always remember that the client is king. If you want to improve your market position, you need to make their questions and concerns a priority for your company. Furthermore, clients always appreciate organisations that do not dismiss their issues. This is where shopify experts come in. They have the capacity to turn all of your business plans and ideas into practical solutions in order to provide a better experience for your customers. They do it with the help of the knowledge they have and their years of experience. They employ tried-and-true approaches to tighten the invisible thread that connects your company to your customers.
All you have to do is communicate with your consumers' and tell your shopify experts your needs so that they may work their magic. They'll use the most customer-focused technique possible to assist you in completing the assignment. This will not only help you improve your clients' experience, but it will also produce a lot of goodwill for your company.
Wrap up & Advice
To get the most out of your agreement with a Shopify development company or specialist, make sure you have a clear vision of what you want to accomplish. Whether it's the amount of work you want done, the timeframes they have to meet, the amount of money they'll charge, or the finer details. A good outline will keep you focused and prevent you from making any mistakes. It's quite understandable if you have no past experience with something similar. It's a good idea to seek assistance from a Shopify specialist with your outline.
Their knowledge and abilities will enable them to provide you with insights into things you may not have considered. Your entire experience will be smoothed out if you hire the correct Shopify specialist. If the person or agency you've engaged isn't cooperating with the plan and helping you identify things you could be missing, you might want to go back to the drawing board and consider other options.
The agency or individual you employ must be able to satisfy your expectations and assist you in understanding the scope of your project so that the best work can be done in a collaborative manner. Your first meeting with your chosen applicant is a fantastic way to get a sense of this. It'll establish the tone for the rest of your project. Let them know exactly what you're looking for and solicit their feedback and recommendations. Ask questions if you don't comprehend something. By asking questions, you will gain a deeper understanding of your project and your candidate's abilities. They are reliable if they can answer all of your questions and assist you in making sense of the situation. You'd be wise not to waste any more of your time if they can't.
Communication is Key
Communication is essential for any relationship to develop. It doesn't matter if it's personal or professional. A continuous flow of communication must be fostered in order to ensure that your project's development is trouble-free.
Apps like Slack can help you communicate more effectively.
Skype is also good if your timeline is flexible.
Setting expectations is a crucial part of attaining this. Be honest about your deadlines and expectations. Tell them what your priorities are and how you want them to be met. Create a timeline and set milestones. Help them comprehend the value of these things and why some things must be done in a certain way.
Furthermore, let them know that you are there to assist them if they require assistance. Whether they're unsure about a particular component of the project or have some ideas. Always be prepared to listen to them, as this will aid you in doing your work in the most efficient manner possible. You'll be able to save time, energy, and money as a result of it. As the project proceeds, make an effort to check in with your expert at various points of the project. If necessary, offer recommendations, feedback, and even tips. It is your initiative. As a result, it is critical that you have the opportunity to ensure that your idea becomes a reality.
Make sure there's always room for change. Perhaps you had a different vision at the start of your partnership and now, after several months, you want to tweak certain features and integrate some new elements. Having this kind of flexibility ensures that you won't have to start from scratch every time you want to add or remove something. You may improve your contact with the Shopify expert by sending screenshots, photos, links to websites, and other materials. This will assist them in better understanding what you desire. It'd be a fantastic display of your creativity.
On Project Completion
It will be thrilling to finally have a finished product after months and months of hard work. But don't let your excitement make you complacent. Make a "project end" checklist to ensure that all of your duties are completed. Double-check everything to ensure there are no errors. Hiring a Shopify development company or specialist may appear to be a difficult task at first, but it may turn out to be the best decision you make for your company.